Since launching as Oak City Pet Sitting in 2017 and our rebranding as pack&pride in 2021, we've always made customer service the primary focus and cornerstone of our family run business. We understand that inviting a new dog walker or pet sitter into your home involves a high degree of trust and can be uncomfortable for many.
That's why we were delighted to share the kind words that clients have shared with us over the years through Yelp!, Facebook, and Google. In fact, we have a perfect 5-star rating across all three platforms.
Below is a sampling of real customer reviews collected from Yelp!, Facebook, Google, and our annual customer survey.
If you'd like to become our next delighted customer, you can make a reservation inquiry online, or give us a call at 919-525-2120.
"Easy to book, reasonable prices, really care about my pet. Love the client portal where my pet sitter uploads pics and updates of my pet when I'm out of town."
"Excellent communication. (pack&pride has) such a great, professional system – it gives me 100% peace of mind leaving my babies at home!"
"(pack&pride) truly care about what my pets need. The price is great, the flexibility of scheduling is great, and I'm so happy I've found this alternative to boarding for my two senior dogs."
"(pack&pride) is very friendly and knowledgeable! I was new to the city and they put any worries I had at ease – always working around any requests I had."
"I love (pack&pride)! They helped us out so much by taking good care of our little buddy. I really appreciated updated texts/pictures they would send to let me know our buddy was doing good."
"Whenever we go out of town (pack&pride takes) care of our crazy house full of animals. They're affordable and go above and beyond for their customers."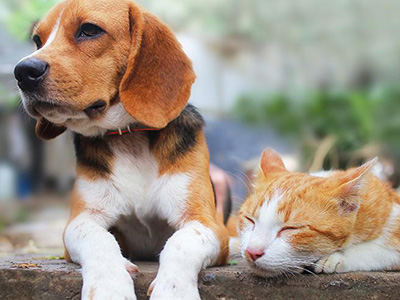 We're a family-owned small business located in Raleigh and serving most of the surrounding Triangle area. More to the story.
Open 365 Days A Year
From 7am to 10pm
3302 Glen Henry Drive
Raleigh, NC 27612